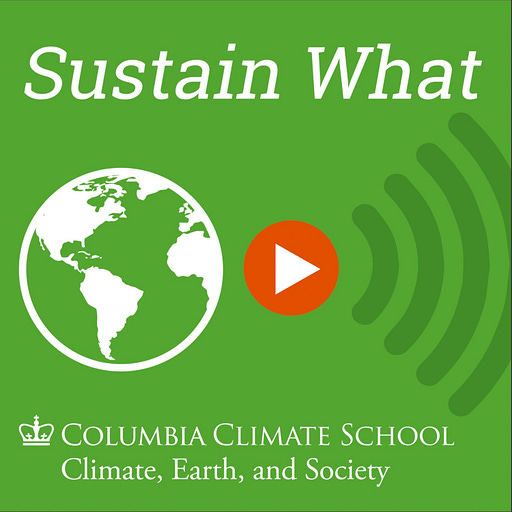 Oct 28, 2022 • 1HR 7M
A Climate Prankster, a Mayhem Funder and Sociologists Debate the Role of In-Your-Face Activism
A valuable discussion of the merits and perils of increasingly confrontational climate-emergency provocations.
Sustain What? is a series of conversations, seeking solutions where complexity and consequence collide on the sustainability frontier. This program contains audio highlights from hundreds of video webcasts hosted by Andy Revkin, founder of the Columbia Climate School's Initiative for Communication and Sustainability. Dale Willman is the associate director of the initiative. Revkin and Willman believe sustainability has no meaning on its own. The first step toward success is to ask: Sustain what? How? And for whom?
As the latest wave of food-tossing, media-seeking climate emergency protests began, I pulled together a spirited Sustain What discussion featuring the executive director of the Climate Emergency Fund, which is pouring millions of dollars into edge-pushing protest networks, a longtime performance activist and two sociologists deeply researching when activism does and doesn't matter.
My guests were the activism-focused sociologist Dana Fisher (@fisher_danar) of the University of Maryland along with the sociologist Robb Willer (@robbwiller) of Stanford University (an author of an important paper on the "activist's dilemma") and Margaret Klein Salamon (@climatepsych), executive director of the Climate Emergency Fund, a top bankroller of soup tossers. We were also joined by longtime performance activist "Reverend" Billy Talen.
Sparks flew but civility ultimately ruled, and some important insights emerged. Here's a rough transcript via Trint. If more folks choose a paying subscription, I can hire someone to help produce clean ones quickly.
To learn more and weigh in on the value and downsides of in-your-face activism, read my Sustain What post with details on this discussion.